Be the first to have our new CD!!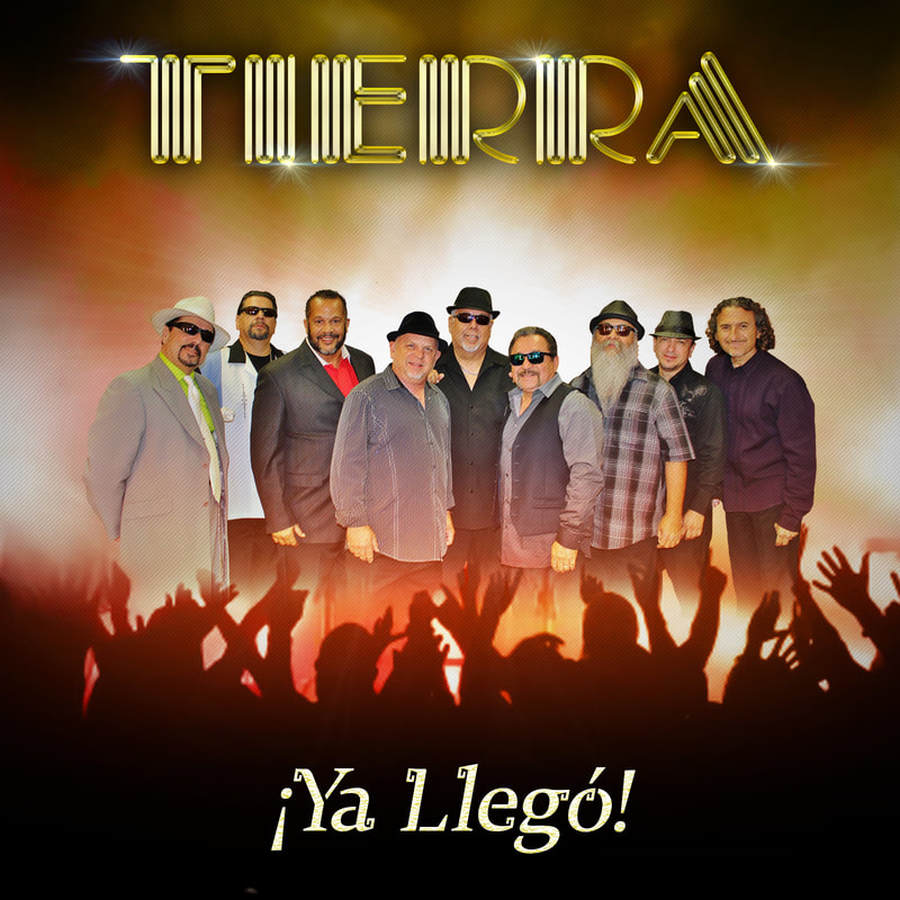 01. Keep It Going
02. Tierra ¡Ya Llegó!
03. Merry Christmas My Love
04. What Did I Get Myself Into Now
05. Essence Of My Dreams
06. Memories Medley (Dance Mix)
07. Human Rainbow
08. Street Scene
09. Oh Bama
10. Latin Lady
11. Feliz Navidad Mi Amor
12. La Essencia De Mi Sonar

The long anticipated full length CD from the Latin R&B Legends, TIERRA titled "¡Ya Llegó!" (We have arrived!), being brought to you by Rudy Salas and band via Music Access, Inc. is a power packed 12 track CD that will not just entertain the die hard TIERRA fans worldwide but will attract new fans as they are soon to unleash some new music that most definitely keeps that East LA TIERRA sound everyone has come to love for over 45 years! This new CD has some other notable surprises as well included on a special track titled "Human Rainbow". A special track that speaks of today's society we now live in and how we can all come together as one to form a human rainbow, featuring special guest vocals by Lonnie Jordan of the legendary band WAR and Tejano Superstar Little Joe of Little Joe y La Familia. Together with TIERRA this special song will resonate with just about everyone that purchases this wonderful new CD.

TIERRA has also managed to bring back some of their classic songs that fans will love all packed into one smokin' hot dance medley including "Memories" and some hot classic Tavares "Heaven Must Be Missing an Angel" that will get you jumping out of your seat while cruising in your car or live at their concerts! So many more hot tracks on this new CD that features other guest artists that it is a must have as part of your TIERRA music collection and to blend in with other R&B/Funk/Latin genres you have grown to love.

Tierra, the band named "Best R&B Vocal Group" by four leading magazines including Billboard. They started their career in East Los Angeles with a blend of rock, pop, jazz, R&B and salsa. The result was a Latin R&B rhythm which produced classics like "Together", "Gonna Find Her", "Memories" and "Zoot Suit Boogie". Founded in 1972, the band has performed internationally and continues to perform with their unique smooth and soulful sounds. Throughout Terra's history, Rudy Salas has been, and continues to be the leader of the band, record producer, and head of business affairs for Tierra.

Tierra was the first Latino band to have four songs on the national chart and two simultaneously in the Top 100. They have performed in such prestigious shows such as Carnegie Hall, The American Music Awards, American Bandstand, and The Dorothy Chandler Pavilion.

Tierra is widely known to have played a role in opening doors for other Latino and non-Latino superstars of today, including comedian Paul Rodriguez, Arsenio Hall, Sheila E., Gloria Estefan, Los Lobos, Latino Comic of the Year, Rudy Moreno, and more.